Garth Fry is a mixed media artist who creates works through a series of repetitious handmade processes. His methods of creation exemplify labor-intensive practices and embody aspects of physical endurance. These efforts are paramount to his practice and are used to instill action within his pieces to preserve performance
in time and space. His creations are investigations of his relationship to materials, the temperament of meditation though process, and the generation of language through creative residue.
The materials used by Fry are often excavated or retrieved found objects. His most regularly used medium in his current work is reclaimed wood. This salvaged material creates an intriguing mystery because its exact history is unknown.The marred, discolored surfaces found throughout these repurposed material possess an alluring quality. They reflect a previous life and display a record of time. His extensive manipulation of these materials is intended to reveal the gaps between technological progress and the timeless quality of the handmade.
He often uses a rigid printmaking paper to further demonstrate time and action. The paper allows Fry to explore his practice as a printmaker. The combination of these materials creates a unique and compelling visual experience.
Fry chooses to manipulate his materials with tools that demonstrate the hand and its seemly predictable nature. The tools he uses are as simple as the hammer, chisel, saw, stapler, paint, mop or sledgehammer. Fry is conscious of his body and the activation of materials while using these tools. Through process the tools reflect force and display aggression while promoting the delicate nature of the hand. This is evident through the crafted edges of Fry's work. The dovetails reveal a structured sensibility, a coming together, while the fractured edges evoke a brokenness or loss. Regardless of the breaks displayed throughout Fry's structures they are able to withstand the forces of gravity.
The objects and prints Fry creates are typically arranged precariously in space to challenge the natural force of gravity and test the element of time. In doing this he relies heavily on chance and flirts with notion of failure. His humble approach is haunting and ironic.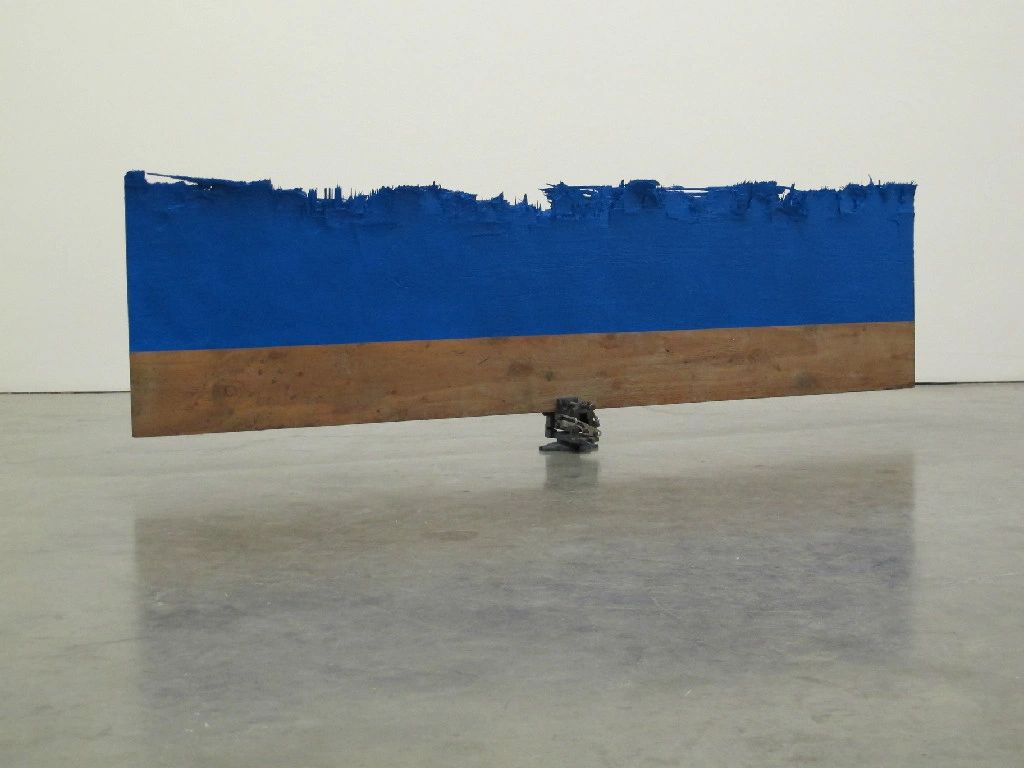 Broken and Blue up top
2015
96 x 31.5 x 9"
Reclaimed Wood, found Object, Paint








Inside, Outside, Inside
2015
Size to come
Wood, Large formate digital Prints, Plexiglas, Paint







Questioning Systems
2015
107.5"X 10' X 19"
Reclaimed Wood, varnish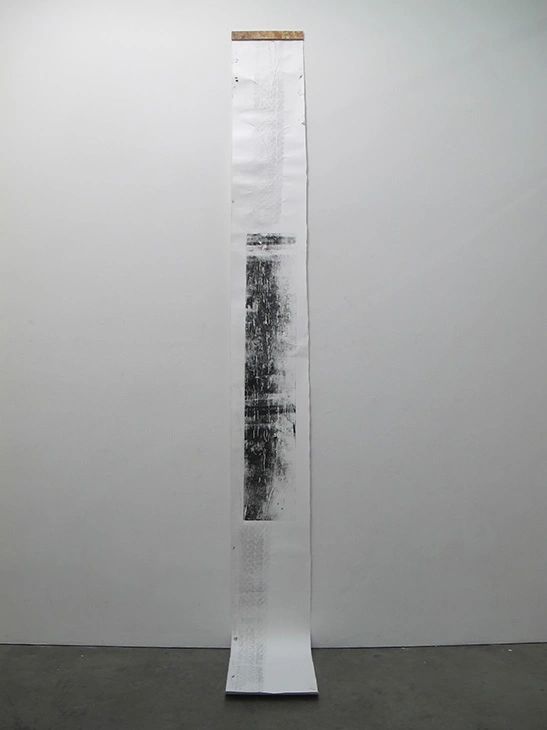 Chisel Log
2015
21"X 14' X 3'
Wood Block Print, Reclaimed Wood, Paper
Printed With 02 Toyota Tacoma







Salvaged Glory
2015
66 X 54.5 X 21"
Found Objects, Reclaimed Wood, Glue






Broken to Stand Front Back
2015
1' X 27" X 4"
Reclaimed Wood, Staples






Ornamental Struggle
2015
62 X 37 X .25"
Reclaimed Wood, Staples, Screws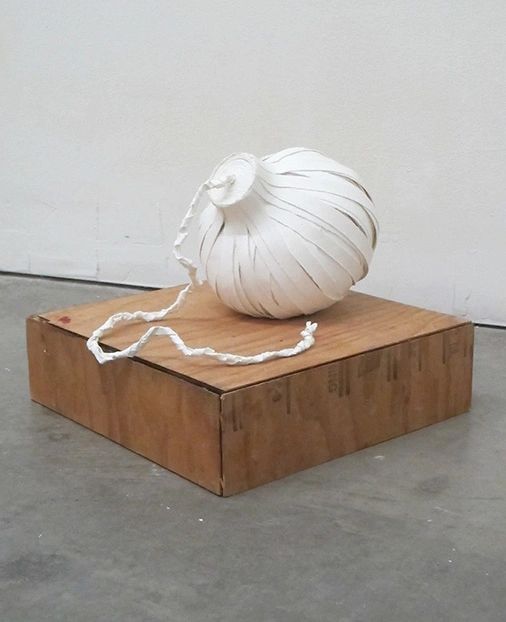 set to Explode
2015
1' X 9.5" X 1'
Paper, Glue
, Reclaimed Wood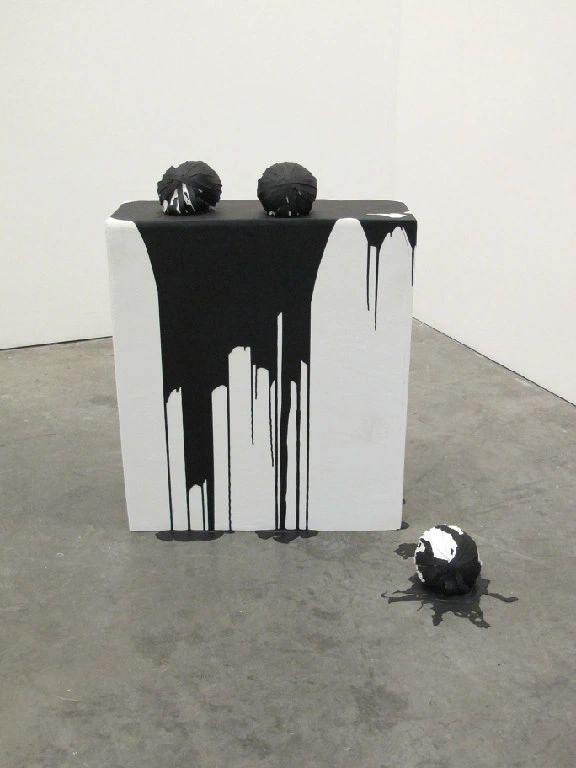 Three Uneasy Emotions
2014

31.5 X 40 X 37"

Paper,
Reclaimed Wood, Paint

Expressive Construct
2014
35 X 35 X 32"
Paper, Glue, Paint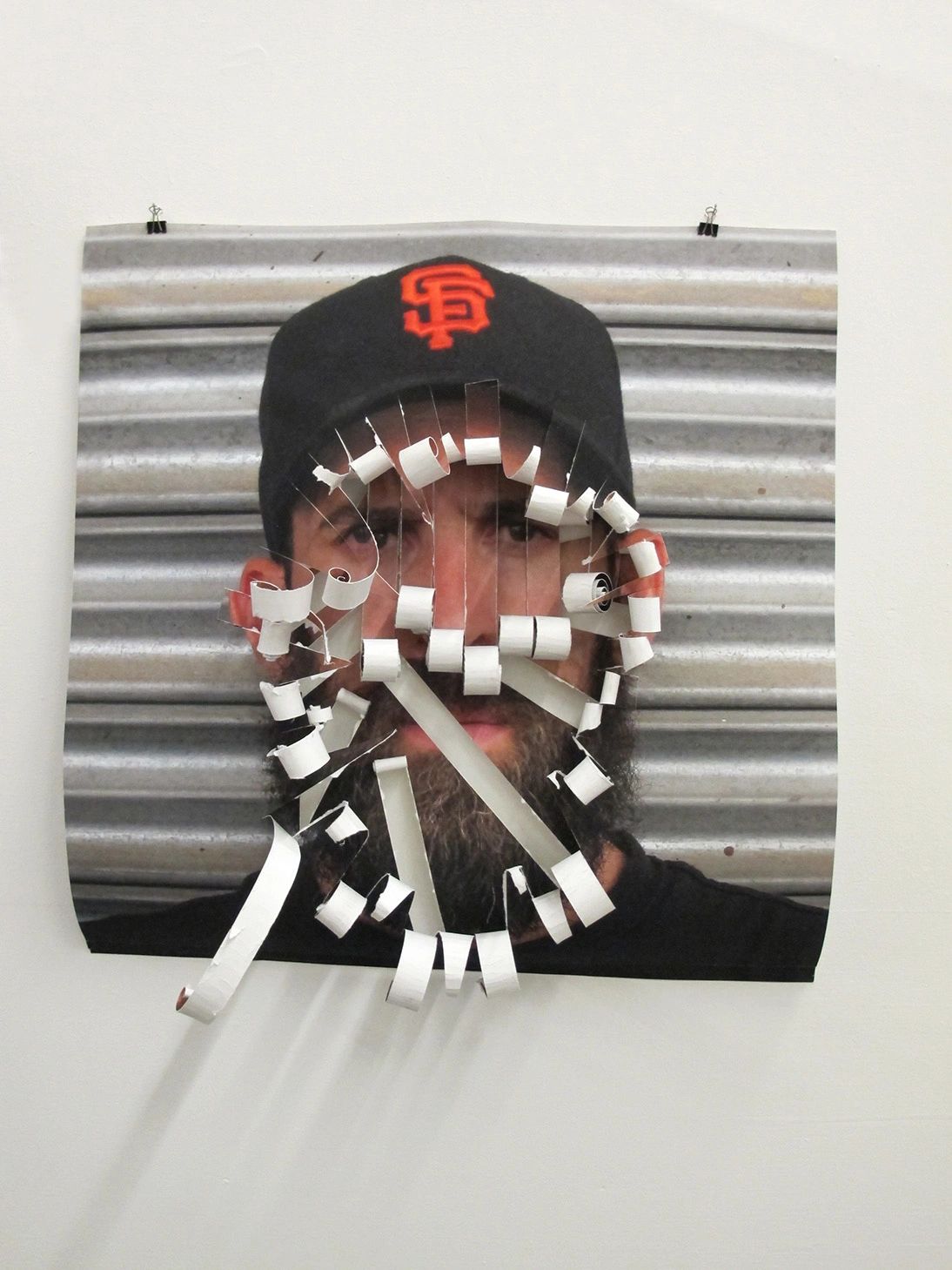 Self Portrait (Process Relief)
2014
30 X 31 X 6.5"
Paper, Glue, Nails, Paper Clips










Attempting Form
2014
96 X 49.75 X 14"
Paper, Glue, Reclaimed Wood, Clamps, Pipe Supports